At AAMCO Duluth, GA, we know that engines that are driven properly and cared for can last thousands and thousands of miles. But even with the most cared-for vehicles, sometimes things can happen out of nowhere.
The trained technicians at AAMCO can help you pinpoint the cause of the malfunction triggering your check engine light. Our engine replacement specialists will be able to determine whether you need anything from a minor repair for an ignition problem to a full engine replacement based on their thorough diagnosis.
If an AAMCO check engine light check diagnosis determines you need an engine replacement, you can be confident that the engine that will be installed into your vehicle will provide years of dependable service. At AAMCO Duluth, GA, we only use the highest quality AAMCO-approved replacement parts renowned for their quality and reliability.
Call us for an appointment or stop in today and you'll discover why AAMCO's engine services are your most dependable solution for keeping you and your family safely on the road.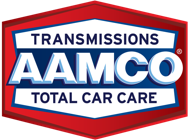 Locally owned and proudly operated by Steve Orehosky
20 Reviews
OUR ADDRESS
2530 Pleasant Hill Road, Duluth, GA 30096
View Map
hours
Monday - Friday | 08:00 AM - 05:00 PM
Saturday - Sunday | Closed
SCHEDULE APPOINTMENT
FREE
Check Engine Light Offer
Now if your car or truck's Check Engine Light comes on, we'll check it for FREE and whether you need repairs or further internal diagnostics performed, you can always trust AAMCO.